Every month I create a free planner calendar for my email subscribers using the illustrations and patterns I've created for that month's printable & digital Feel Goodies. Leave your email below and I'll send it to you right away – along with July's planner in case it comes in handy for planning your summer activities!
(don't forget to look out for the email to confirm your subscription so I can send it to you asap!)

Our September design is the You've Got This rainbows, which in addition to the free planner calendar my Ko-Fi members will get as phone, tablet & laptop wallpaper backgrounds, a printable art illustration, printable colouring pages on Monday 4th September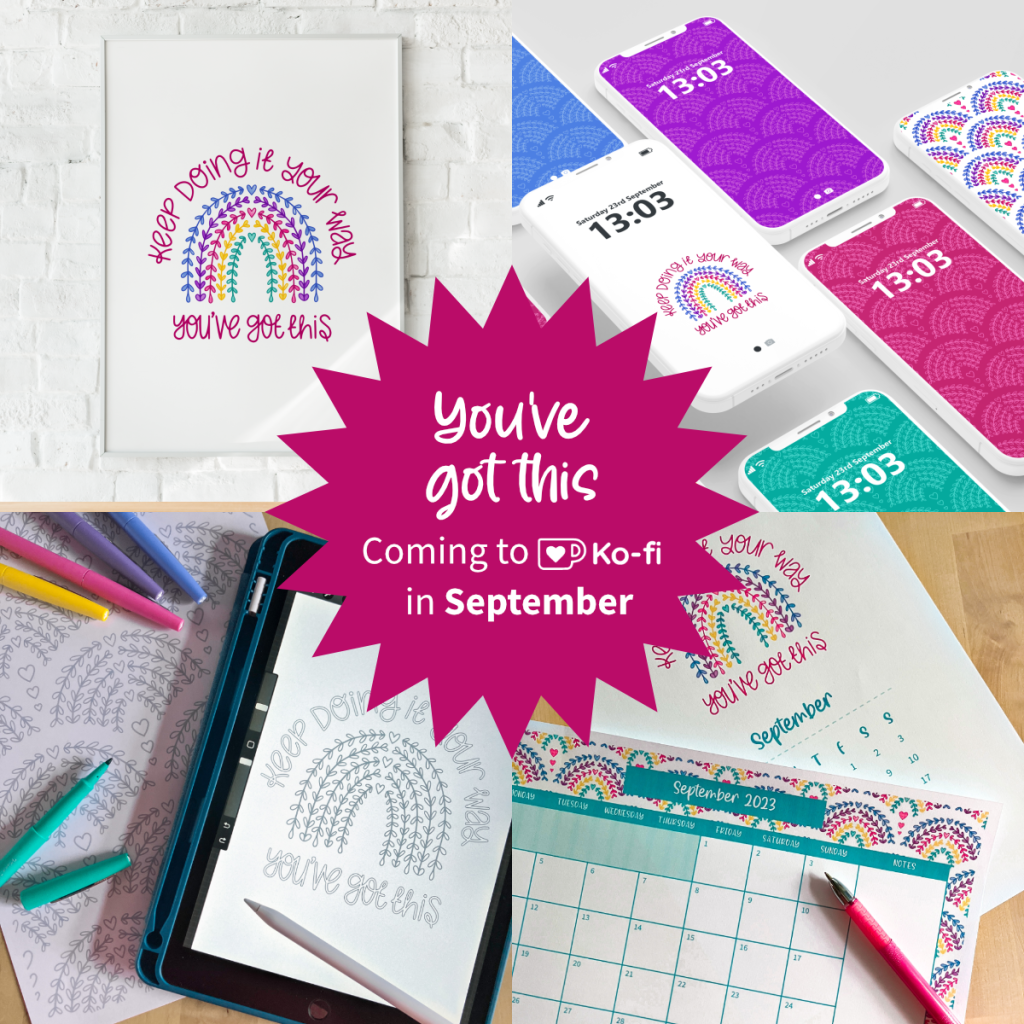 Get your FREE September Planner Calendar

Keep up to date with my latest designs...