I'm so so so excited to announce that the Everything Eurovision collection is now available to buy over on Spoonflower!
There's two colour palettes (with a bit of crossover)
🌈 One is inspired by the colours of the flags from the 37 participating countries, with the idea you can mix and match some of the mono versions to create something the represents your country (below)
💖 And the other is a combo of fun celebration colours so you can let your imagination run wild (above)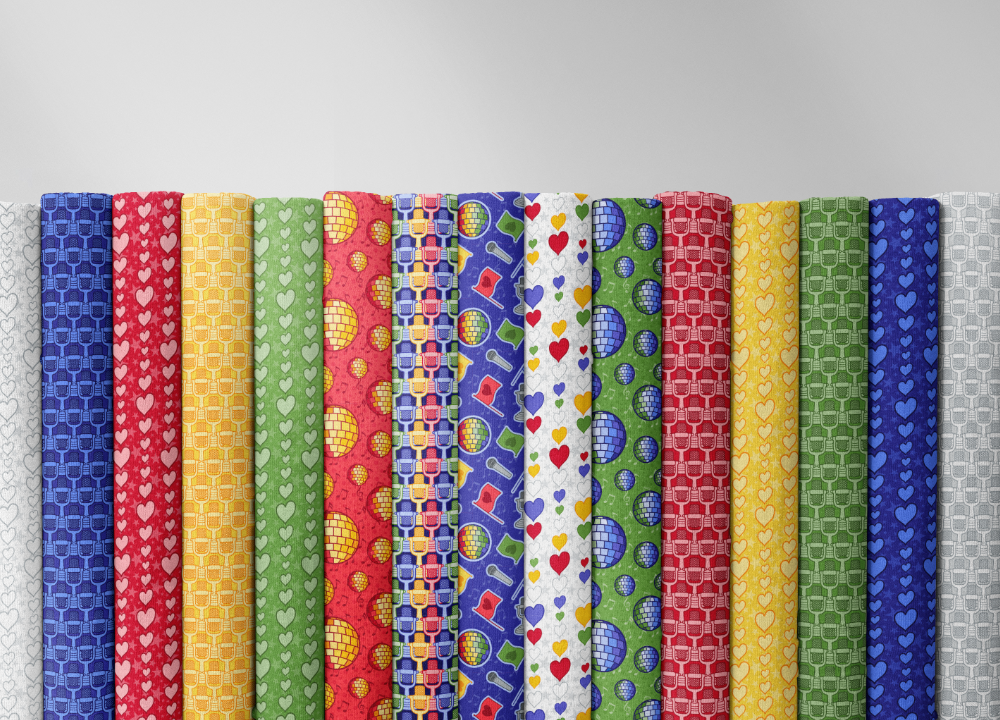 You can order it on a range of fabric bases including cotton, jersey, denim, lycra, fleece and many more! And it's available in two scales…
✨ SMALL scaled for quilting & small crafts
and
✨ MEDIUM scaled for making clothes
(but if there's any of the patterns you'd like to see in LARGE scaled for home textiles – like bedding and curtains – then let me know and I can make it happen!)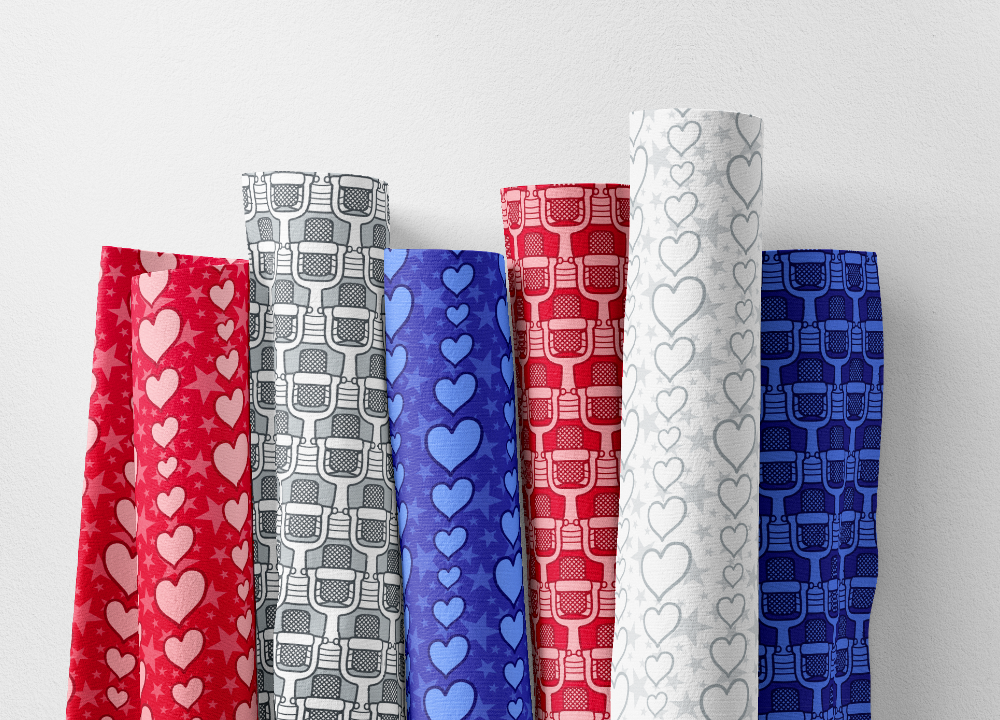 Depending on your plans from it you can pick from 8″ squares, fat quarters, a yard or my favourite – Fill-A-Yard – where you can mix different designs within 1 or 2 yards of fabric so you can order different amounts of each design you want to suit your needs!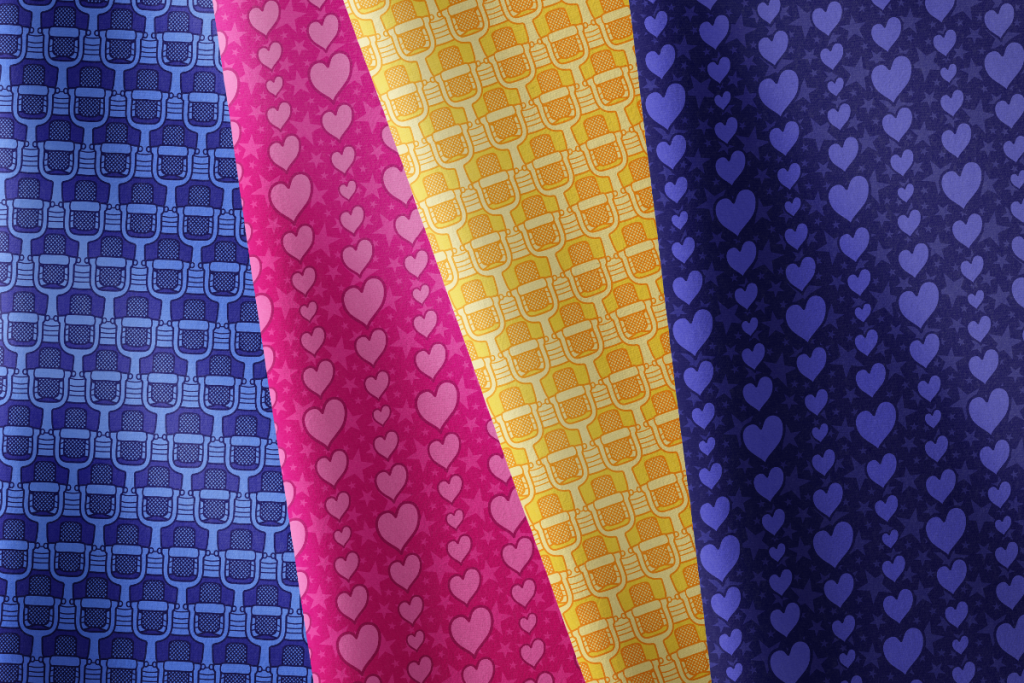 Keep up to date with my latest designs...