All my designs so far this year have been about revisiting ideas or designs that I've wanted to develop further, and July's design started out the same. During our camping holiday last summer I came home wanting to create two designs – butterflies, which became our September 2022 design, and a camping related design. 
However the further I got into the camping design the less I was feeling it. At the same time I was getting a better idea of what I wanted our July quote to be, but it just wasn't all coming together.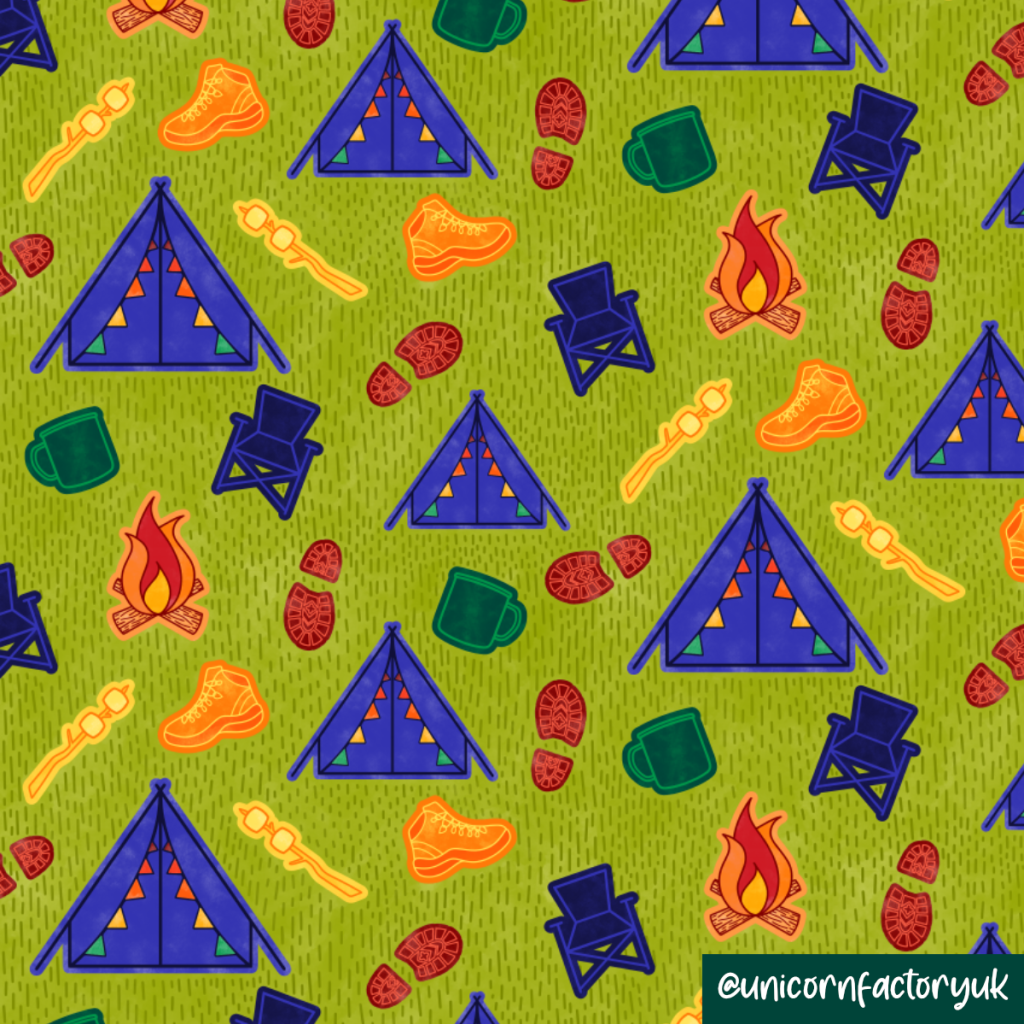 Even though I wasn't happy with the camping design, it still ended up being the route to our July design. Our woodland trees started as a sketch of a supporting pattern to the above, and while playing with the camping pattern I linked it back to the Autumn Leaves colour palette, and that's what I stuck with for our final design.  
While all of this was going on, the quote for July was evolving in my head. I knew I wanted it to be about nature, and watching the lovely Emily (@a_creative_haven) talking about nature and art in her insta stories really helped me get to what I wanted to share…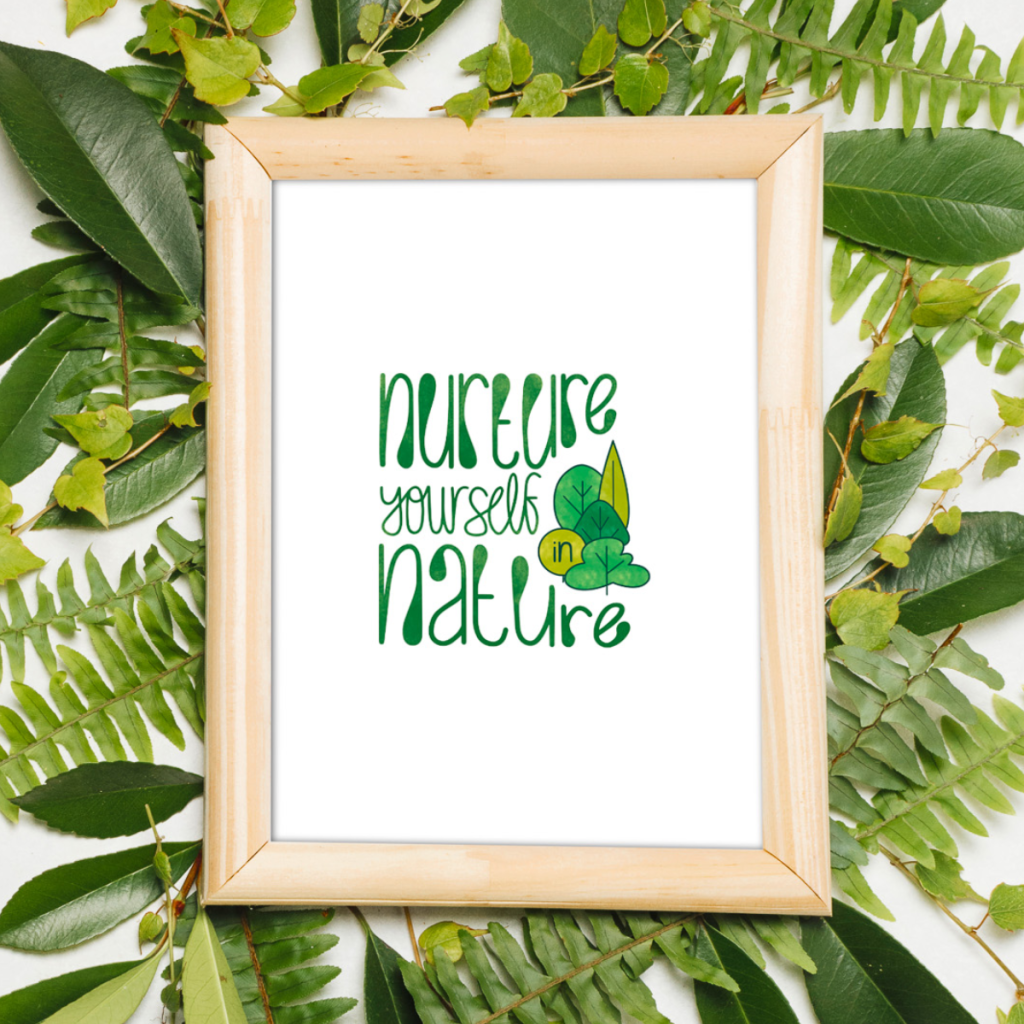 Those of you who have been following along with my creative adventures for a while might remember my September 2021 goodies – There is Calm in the Chaos. That design was created out of a month long creative challenge I'd done with some fellow insta pals during the summer. We had decided to all create something inspired by wildflowers, and spending that month consciously noticing all the wildflowers and other plant life that I saw in my every day has had a really long-lasting effect on me.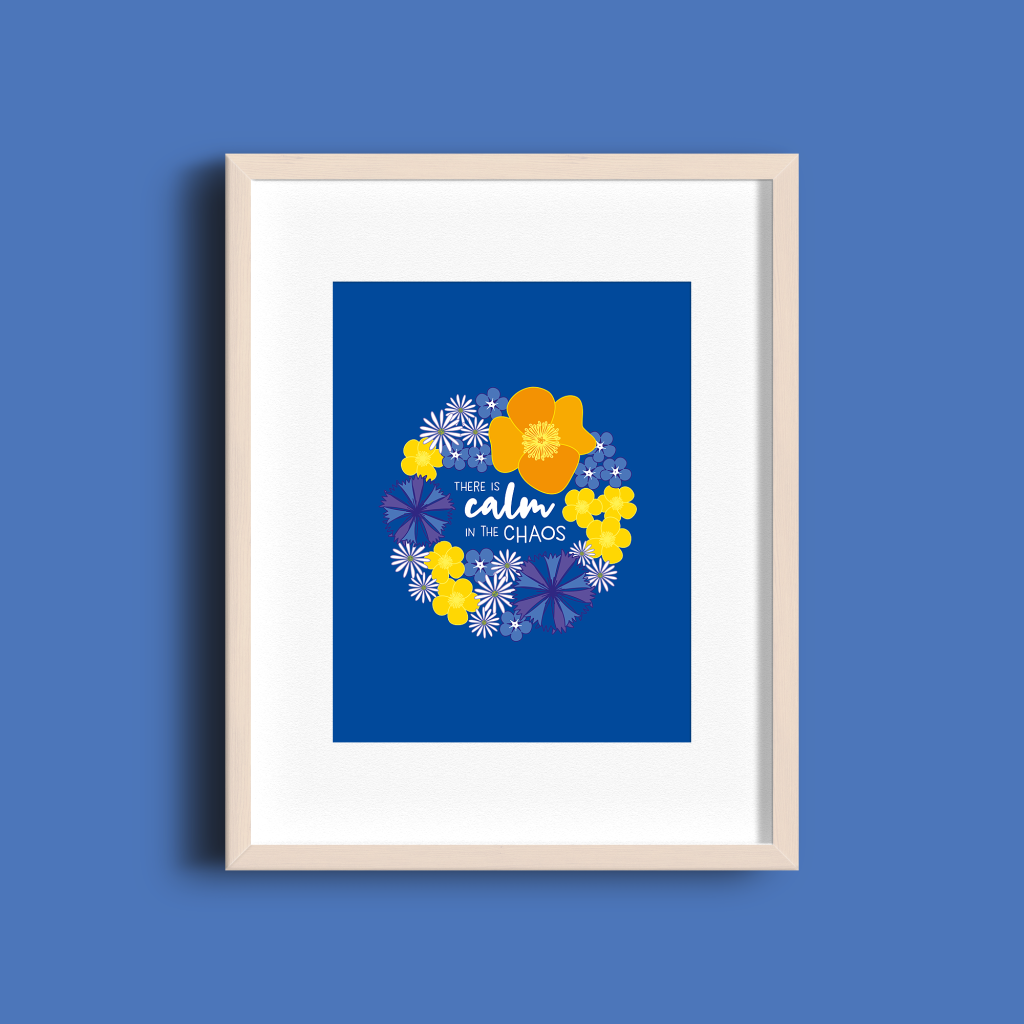 Most of my life I've lived within a few minutes walk of some proper nature – I grew up with sand dunes round the corner from my house, when I lived in London was only minutes away from a nature walk along the River Wandle, and in Durham I could do a woodland and river walk to work. 
It's odd living somewhere where it's not so quick & easy to get anywhere that feels like the kind of nature I can immerse myself in. However doing the wildflower creative challenge back in summer 2021 really helped me notice all the nature that is in my immediate environment, and to this day I still notice and appreciate the flowers and plants in my day-to-day so much more because of it.
So I knew that what I wanted to create for you in July was something much more along those lines. Nature in our every day. 
So 'Nurture yourself in Nature' became our July quote. A reminder that a little bit of time in nature, or even noticing nature in our every day, can help us look after ourselveN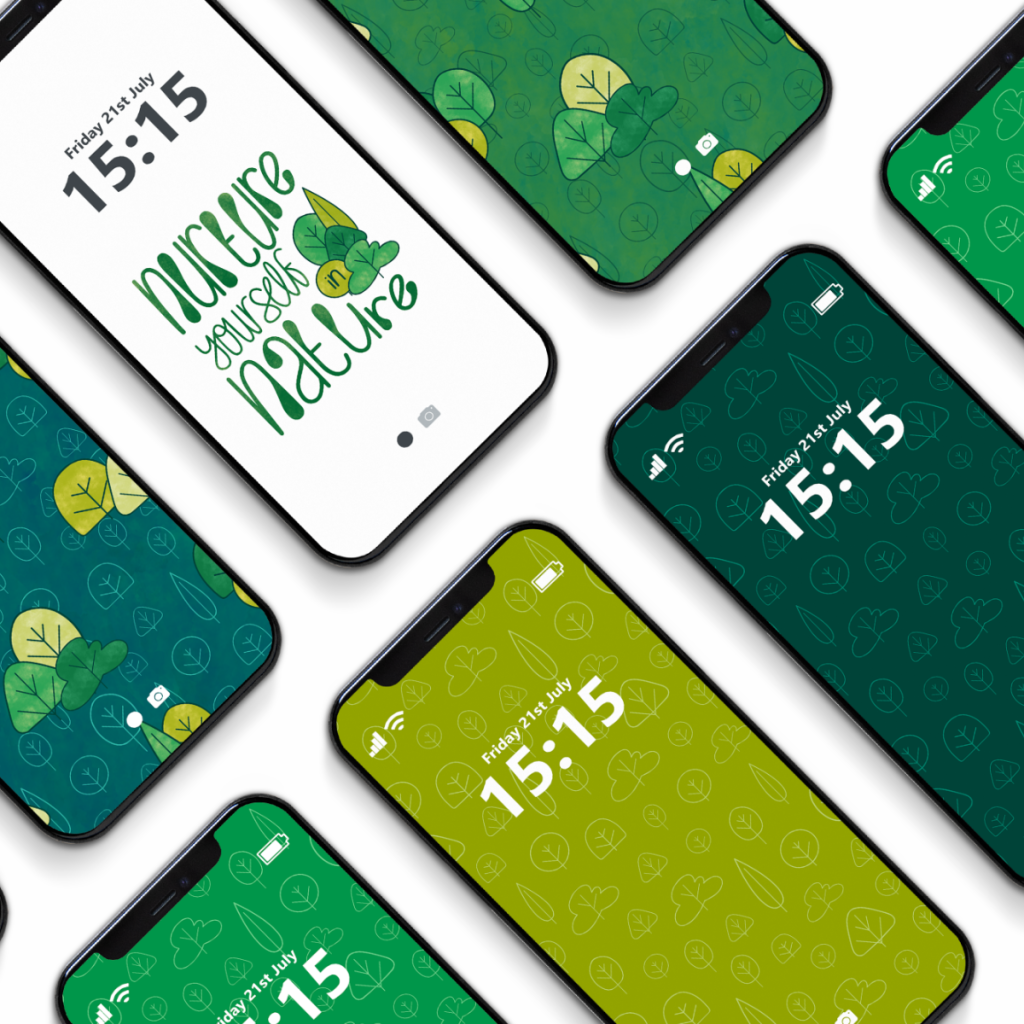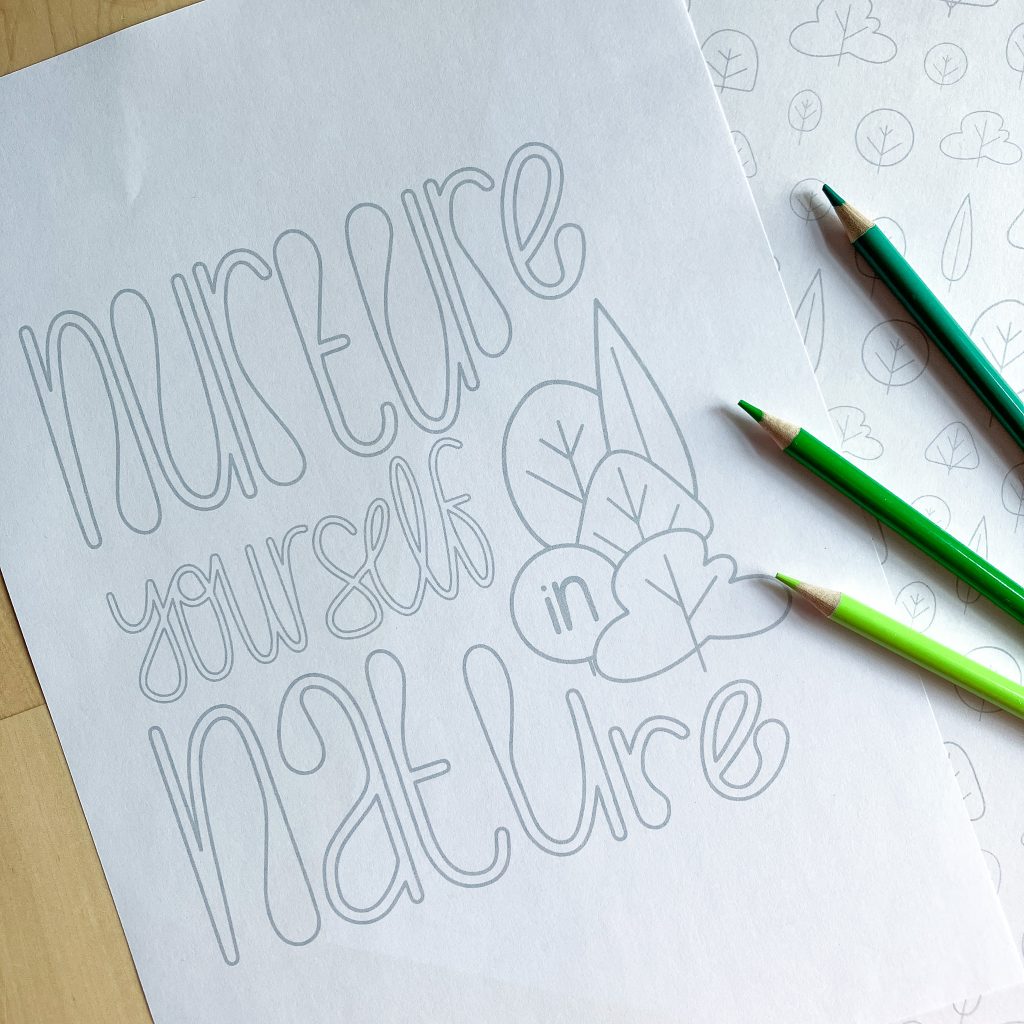 Having tied the woodland trees design back to the Autumn Leaves palette I'm now working on creating a little pattern collection – Woodland Wanders – to bring it together with those Autumn Leaves patterns from last October. Make sure you're signed up for email updates to find out when the collection is available on Spoonflower as fabric, home decor & wallpaper.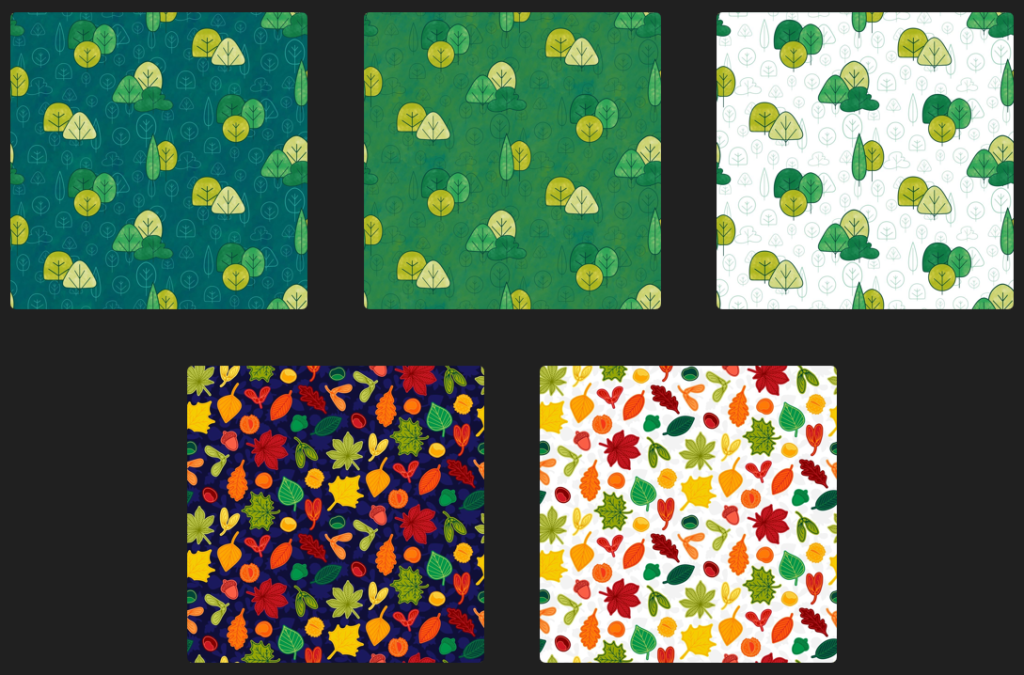 How will you been nurturing yourself in nature over the coming weeks? 
I love summer woodland walks so will be trying to get as many of those in as possible, as well as my usual nature spotting in our local area. I'd love to hear all about your nature plans & adventures too! Tag @unicornfactoryuk in your posts and stories so I can see and share them! 
Want to hear about the stories of my designs as they unfold? Join us over on Ko-Fi from £3 a month and you'll get regular updates on my design process, the challenges and other random thoughts throughout the month!
You also get TWO bundles of #FeelGoodies in your first month – if you join by Monday 31st July that will be instant access to our current NUTURE YOURSELF IN NATURE digital & printable goodies AND next month's goodies as soon as they're released – PLUS a FREE copy of The Little Book of Easy Creativity eBook (worth £6) to support you on your own creative journey!
Every month I share a free planner calendar via email that features the pattern & quote for the month ahead. Join our email list to get instant access to the current calendar, and look out for a new one at the end of each month!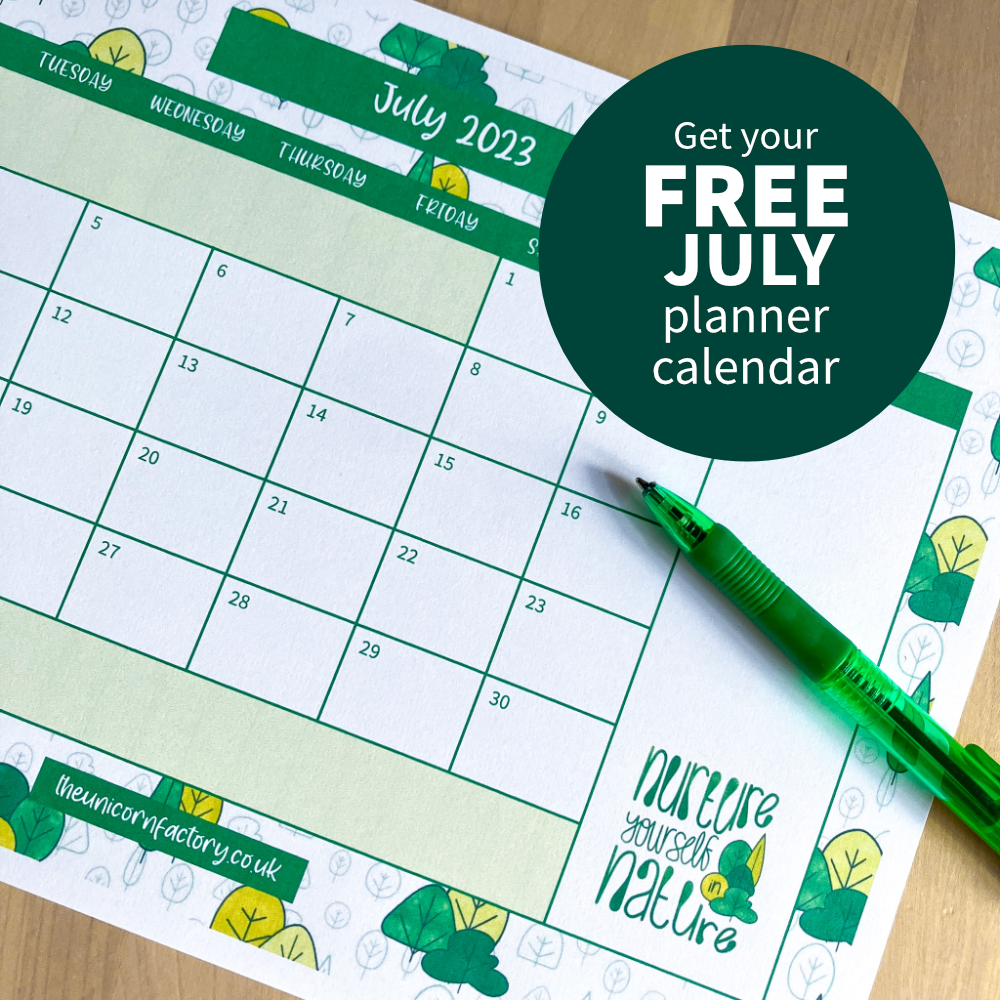 Keep up to date with my latest designs...