It's just over a week until the next round of The 100 Day Project (it kicks off Wednesday 22nd Feb) and I think this is the most excited I've been heading into the 100 days!
I'm so excited that I've already started, and I also have a feeling it will last well beyond the 100 days. However I know that the commitment to show up for my project each day for 100 days(even if that's in the teeniest tinest way) will get me well on the way to bringing the idea in my head out into the real world.
As with my two previous 100 day projects I'm starting with a clear focus, while also having no idea where that will take me – and that's really exciting! I love being on a craft adventure, and I do it with enough structure that I don't get totally overwhelmed, but enough freedom that I don't get bored and get to learn so much along the way!
This year my 100 day project is #100DaysOfQuilting – a patchwork quilt-as-you-go quilt art project. Quilt art is the exploration of an idea through textiles, colours, texture and/or mixed media.
My focus – aka the part I do know – is creating a patchwork quilt, full of stories, that's made with the fabric I've designed and incorporates my love of embroidery. Each block design will be connected to places, crafts, colour and history that links back to the inspiration for my designs.
I want each block to tell a story… well actually I want each block to tell multiple stories! The finished quilt (which is months – or possibly even years – away) will tell stories of the inspiration behind the fabric patterns, stories of my life, and wherever I can linking that into the quilting & crafting stories of others so I can share those with the world too.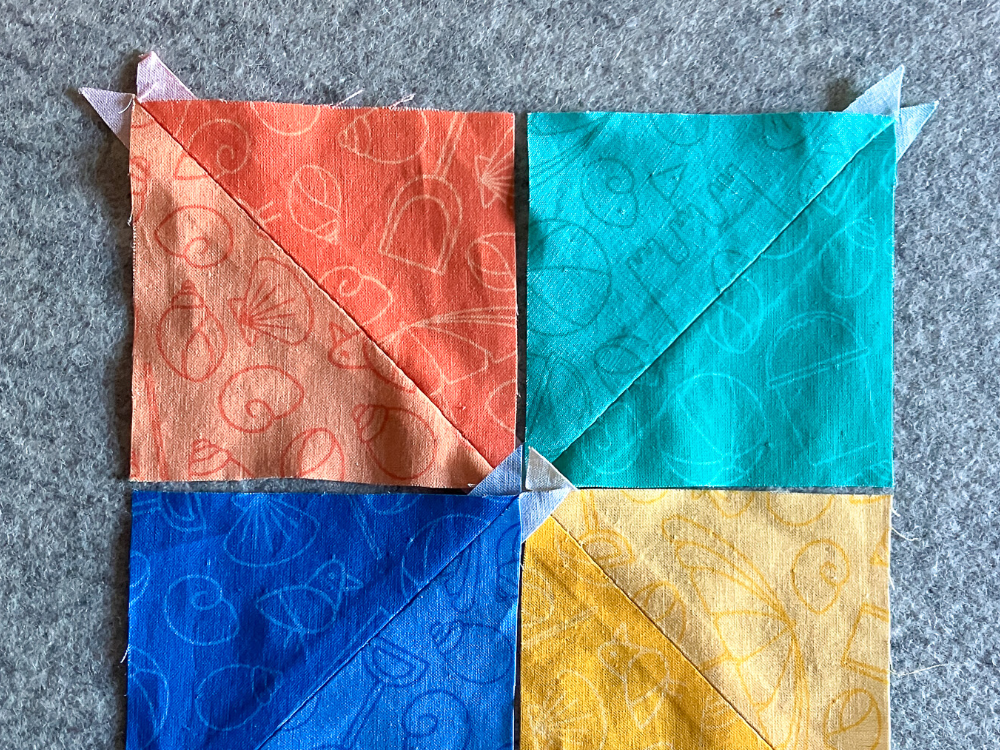 My first few blocks are connected to places. Quite a few of my designs are inspired by places in South Wales, an area with so many quilting stories to share. I've already completed my first Swansea inspired block & I'll share the stories in that block very soon. 
And I'm also playing with Eurovision inspired blocks. I'm currently working on one using the Liverpool 2023 colours & a Log Cabin style design after @margategirl told us the story that possibly links it to Liverpool (Zoe from Margate Girl is the one who opened the door to this new obsession of mine with her fab Quilt Club!) When I've finished the block I'll share all about the story behind it in a post.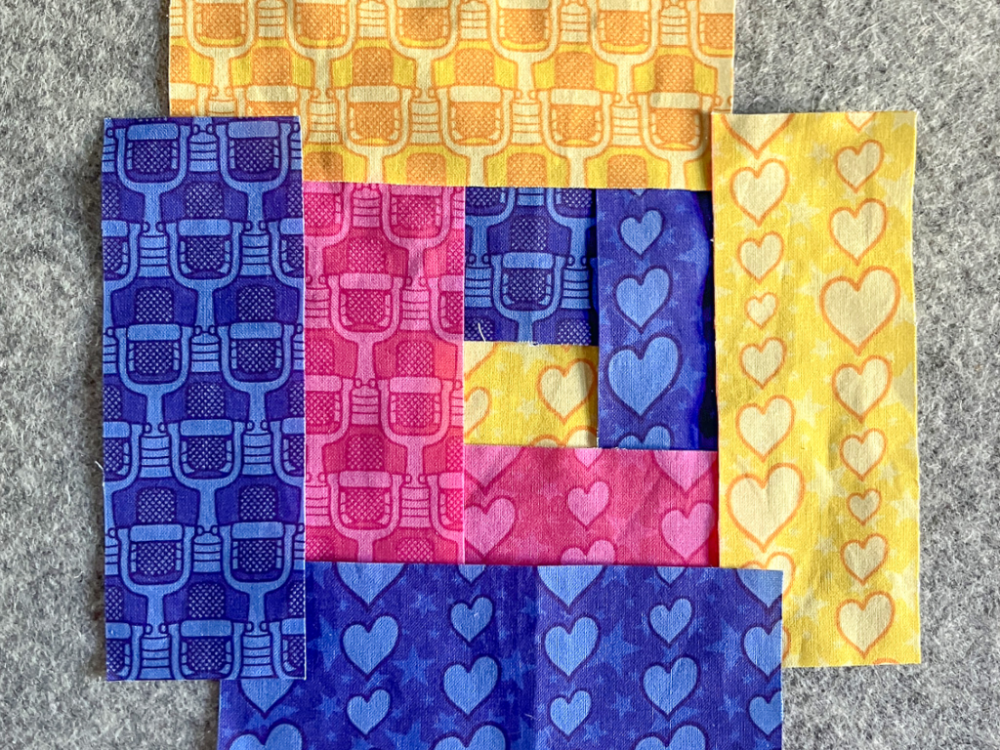 I'm also planning another Eurovision block inspired by Ukrainian crafts & I think I'll be making at least one more after that inspired by a historic quilt I came across the other day. 
Which conveniently leads into telling you about the other side of the project. It's not just the physical act of crafting, it's also researching & discovering stories as I go along, and then sharing them with everyone else. I'm LOVING the excuse for second hand book buying and have already had a good few moments of internet sleuthing trying to join dots & uncover more stories behind the quilts. 
I'm so excited by all the possibilities & all the history that I do have to keep reminding myself that I can take this slowly & I don't have to overwhelm my brain by trying to learn everything about quilting and it's history in one go!
 I'll be sharing the blocks and the stories behind them as I finish each one. If you'd like to come on this adventure with me then best ways to follow along for the 100 days and beyond is to…  
👉 sign up for a free Ko-Fi account and follow my Ko-Fi page (you don't need to be a paid member to see my quilting story posts)  
This just feels like the perfect combination of so many different things that I love, I can't wait to see where this journey takes me and I am so happy to have you along for the ride!