I have to admit that we're not big on Valentine's Day in our house because it's right next to hubby's birthday BUT as he loves tea as much as I do and I've designed this Fancy a Cuppa fabric collection which is all about tea and hearts I feel like I need to make him a little gift this year…
The Fancy a Cuppa collection is perfect for Valentines (and Galetines!!!) sewing and crafting projects – whether you fancy making a gift or sewing yourself something to wear! 
And luckily Fashion Formula are really quick at printing and despatching orders, so there's still plenty of time to get your crafting on in the next couple of weeks and make something lovely out of one of these designs.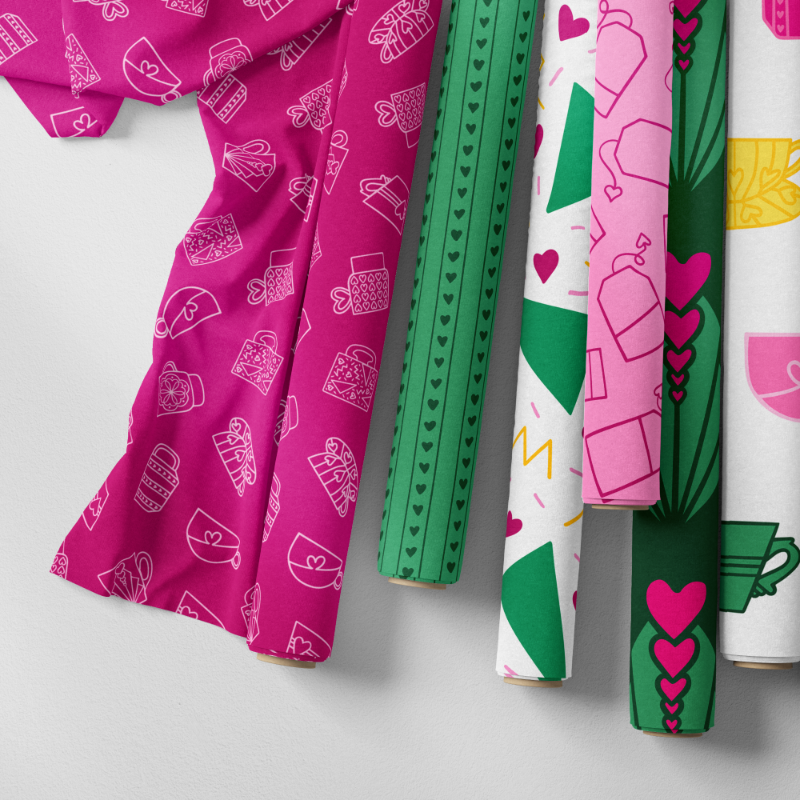 I just need to decide what to make hubby. I have some fat quarters of the various designs so it needs to be something small, and I want it to be something that he'd find useful rather than adding more clutter to our house (I feel like we have made good progress on reducing our hoarding issues over the years, but I still feel like we have far too much stuff!!!)
The ideas I've had so far are…
Storage basket – I thought it might be cute to make him a little storage cube for his desk, to pop in all the random bits in that he always has hanging about, using one of these free patterns from Apple Green Cottage, Sew Crafty Me or Sew Can She. 
Sunglasses Case – Hubby switches between normal glasses and sunglasses so I know a glasses case would get plenty of use! I've come across a couple of different designs like these free ones from Just Jude and Start Sewing.
Cord Keeper – The other thing is that hubby has all kinds of cords everywhere so I though making a few of these might be nice too. Start Sewing's cord keeper pattern looks good.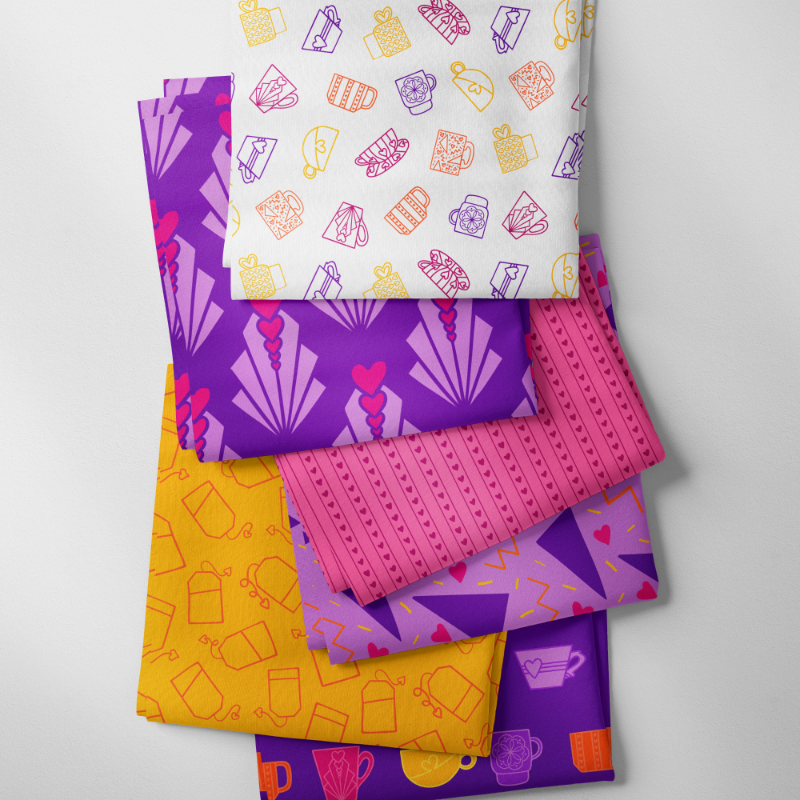 As we're hopefully (covid permitting!!!) away next weekend I imagine it's going to be a last minute decision and sew just before Valentine's but I'll blog again soon about what I went for with pics of the finished result! 
If you fancy using any of the Fancy a Cuppa fabrics for a sewing project then you can shop now at Fashion Formula (if you're outside the UK you can also buy the designs at Spoonflower) 
And if you do make something I would absolutely love to see it! You can tag me in pictures of your makes with @unicornfactoryuk on Instagram & Facebook and @unicornfacuk on Twitter