Connecting with our joy is one of the easiest (and most fun!) ways to give ourselves the oomph to do life in our own way and at our own pace. 
My favourite way to connect with my joy is through enjoying the creativity of others and getting crafty myself. The Unicorn Factory Patreon is here to help you do both those things…!
Whether you find your joy in appreciating things others have created or you like to give it a go yourself, you'll find something for you here. Every month I design digital backgrounds for your devices and art prints for you to enjoy, and there's colouring and embroidery for people who want to get in on the creating themselves!
And every three months you can choose to get goodies in the post too… you'll get things such as postcards & greetings cards to spread the joy, stickers, badges and some exclusive embroidery essentials depending on the tier you choose! And the more Patreons that join these tiers the more exciting the postal goodies get!!!

Patreon is a way to support a creator to create more of the things you enjoy and be a bigger part of their community! Lots of artists and creators around the world use it as a way to let their biggest supporters get more involved in what they do and thank them with exclusive and early bird goodies that either aren't available anywhere else, or made available to Patreon's before anyone else and at less that the retail price! 
By supporting me, you help me make this business a little more viable and in return you get exclusive content and various goodies to say thank you!

There are three tiers you can join… 
JoyFULL cheerleaders -for those who want to get involved in the general joy and creativity of the community 
Feel Good Superstars – for those who want a full on boost of joy, creativity, inspiration and reassurance every month. You get a spark of joy from the creativity of others, and might be (but don't have to be) up for giving it a go with your own art, crafting or whatever kind of creativity floats your boat. Observers, dabblers and pros all welcome!
Give it a Go Stitchers – For those who want to dabble in embroidery – or maybe are already embroidery pros – and would love to stitch my designs. For the past year embroidery has been my way of making sure there's some creativity in (almost) every day – even when I only have 5 minutes to spare – and I want to share that joy with you! 
⇓ Find out what you get in each tier below ⇓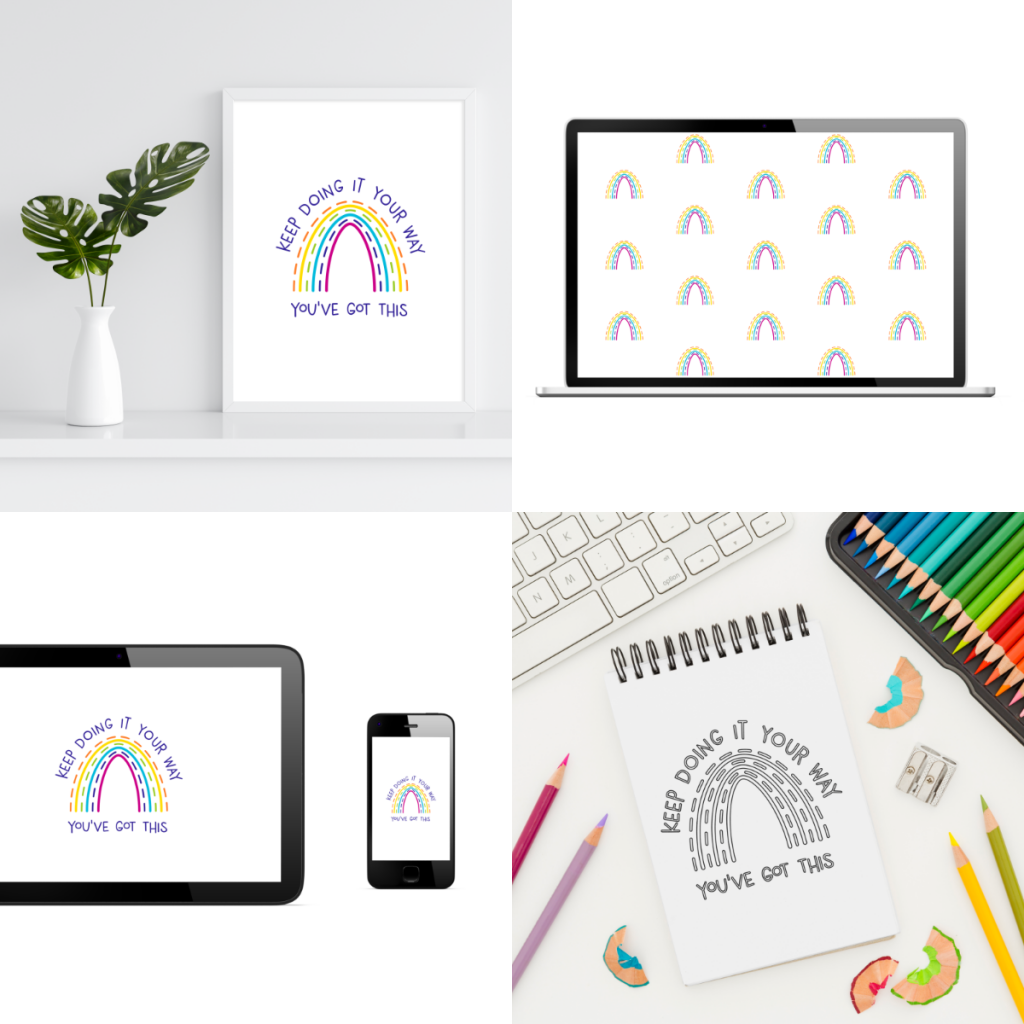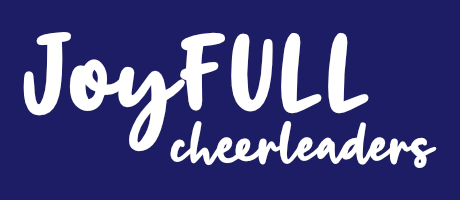 As a big thank you for supporting my work you will get…
A welcome pack of digital goodies including an A4 Art Print, a colouring page and backgrounds for your phone, tablet and laptop
New digital backgrounds for your phones, tablets and laptops every month
Creative prompts and reflections every month – All arts and crafts welcome (or any other way you like to be creative) and we'll share them in the group and – if you want me to – my instagram and other social accounts too!
Sneak peeks at work in progress – including next months goodies!
Voting on new ideas, designs & products
Early bird access to product launches and special patreon-only discounts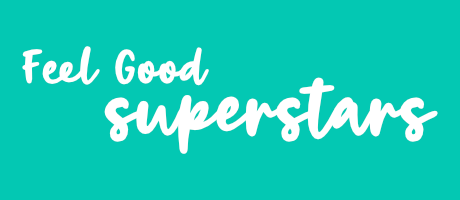 You get a massive thank you, everything the JoyFULL Cheerleaders get AND…  
A new printable artwork every month
A new printable colouring page every month
Or for just £2 more a month you can join Feel Good Superstars PLUS and you will get all of that PLUS…  
A welcome gift in the post
Quarterly goodies in the post
That's approx £50 worth of rewards in your first three months!!! 
Outside the UK? If you're outside the UK make sure you sign up to Feel Good Superstars PLUS International to cover the postage costs (once you're on Patreon you may need to click on 'See all 5 levels' to view and join the International tiers)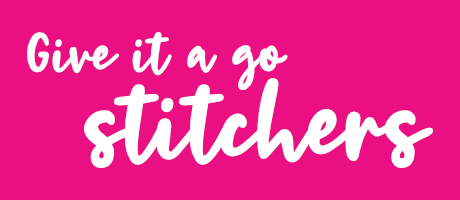 You get a massive thank you, everything the JoyFULL Cheerleaders AND Feel Good Superstars get PLUS…  
Exclusive embroidery essentials with your welcome gift 
A new printable embroidery pattern every month 
Extra embroidery gifts with your quartely goodies in the post
Early bird access, extra discounts and gifts on future embroidery related products. 
That's over £90 worth of rewards in your first three months!!! 
(Once you're on Patreon you may need to click on 'See all 5 levels' to view and join the Embroidery tier)
Outside the UK? If you're outside the UK make sure you sign up to Give it a Go Stitchers – International to cover the postage costs (once you're on Patreon you may need to click on 'See all 5 levels' to view and join the International tiers)
Note: Patreon will add local sales tax onto the tier cost, this varies depending on where you live – in the UK it's currently 20% (VAT) 

Join us by the 31st July to get this month's digital goodies…
…and quarterly goodies in the post in August!

Below are a few questions I've been asked so far… if you have any others just get in touch and I'll get back to you asap
What is a tier?
Tier is the word Patreon uses to describe the different packages of goodies you can get when you sign up to support someone. There are three different packages of goodies you can choose from JoyFULL Cheerleaders (£3), Feel Good Superstars (£7) & Give It A Go Stitchers (£12) and each of these is called a tier. If you are outside the UK and want to join Feel Good Superstars or Give It A Go Stitchers make sure you join the International version of these tiers to cover postage (once you're on Patreon you may need to click on 'See all 5 levels' to view and join these)
How do I pay? Can I use PayPal?
You can pay with card or via PayPal, just follow the instructions on the Patreon website
When do I get charged?
You will pay when you sign up and get immediate access to the Digital Welcome Pack – then you get charged the 1st of each month, which is when I'll be adding the new digital goodies each month too!
What if I want to pledge more to support you?
Firstly a MASSIVE thank you – every extra bit of support is so gratefully recieved. The tier prices are a minimum charge for those rewards so when you check out you will notice it says 'Choose what you pay' and you can enter any amount above the tier price in this box.
What do I get access to when I join the Patreon?
When you join you get immediate access to the Welcome Pack goodies and the goodies for the current month in your welcome message and email. You also have access to all the previous phone, tablet and laptop backgrounds in the Patreon posts.
Am I allowed to share my digital Patreon goodies?
The digital files I send you are intended for your use only and should not be shared with anyone else. However you are very welcome to print and share the colouring pages with family and friends, and the A4 art prints and any embroidery projects you complete will make lovely gifts!
Are my Patreon goodies exclusive? What does that mean?
Everything within the digital and physical welcome packs will be exclusive to Patreons (you can only get it if you join my Patreon) for as long as my Patreon exists. This also applies to the monthly digital device backgrounds.
All the other rewards/gifts will be exclusive to Patreons for a minimum of three months from the release date. After this I may choose to sell versions of the gifts outside of Patreon (not all items will go on general sale and so some will remain Patreon exclusives indefinitely). For any items that are released on general sale the full retail price will always exceed the cost of the Patreon tier they were included in.
For example gifts for £7/m tier have an minimum retail value of £30 for digital and physical rewards over three months (not including welcome gifts and all the other benefits of the tier) and gifts on the £12/m tier an approximate minimum retail value of £60 over the quarter (not including welcome gifts and all the other benefits of the tier).
If I don't download the Digital Welcome Pack straight away can I get back to it?
Yep – you'll get the links to all the goodies in your email and there's a permanent post within my Patreon page with the links too! If you ever have any problem finding any of your goodies just send me a message and I'll point you in the right direction.
How often will you send updates and how do I see them?
I am aiming to share general updates at least once a week (depending on your tier you may get updates specifically related to your tier rewards) and you can get them via email, and through the Patreon app, as well as by logging into the Patreon website – I find it easiest to get updates and interact with the people I support via the Patreon app (it's one of the few apps I actually have notifications switched on for!) To get the app go to the Apple App Store or Google Play Store.To edit your email notifications in Patreon go to 'My profile settings' > 'Email notifications'.
When will I get my Welcome Pack in the post?
If you're in the UK will get your welcome gifts during your first month of being a Patreon. I usually aim to send them out within two weeks. Depending on when you join you might receive your Welcome Gift and Quarterly Goodies in one package.
If you're an International Patreon I'll still aim to send them out within two weeks, unless you join during the month before Quarterly Goodies going out, when they will be sent together. International postage has been particularly inconsistent this past year or so, so unfortunately I can't guarantee how long it will take to arrive… but it will be worth the wait!
When will I get my first Quarterly goodies?
Quarterly goodies are sent out around the middle of August, November, February & May for everyone signed up by the end of the previous month. You need to have made two Patreon payments to receive Quarterly gifts.

For example if you join Feel Good Superstars on the 25th July you will pay the monthly charge (£7/m) when you join (receiving your welcome gifts and access to July's goodies) and then pay again on 1st August (£7/m) and that qualifies you to receive Quarterly gifts around the middle of the month.
If you joined on/after 1st August your first Quarterly gifts would arrive in November.
I joined the JoyFULL Unicorns tier during the pre-launch period, will I still be £2 a month from 25th June 2021?
Yes! No one new will be able to sign up for the £2 tier after the 24th June, but you will continue to pay £2 a month unless you decide you want to join a different tier to get more goodies!
What happens if I want to change to a different tier?
When you're logged in go to 'My Membership' and under 'Your Benefits' (scroll right to the bottom) you'll see a 'Show more tiers' link, click on that and then the just click the Join button at the bottom of the tier you want to change to (e.g. 'Join £6 tier').
If you change to a higher price tier – You'll be charged the difference between your current tier and the one you joined (so if you initially paid £3 and change to the £6 tier, you'll be charged £3 when you make the change – that means I can give you access to the welcome goodies for that tier)
If you change to a lower price tier – You will retain access to your current tier for the rest of month (even if it says the name of your new tier in your membership details) and be charged the lower amount on the 1st of the next month.
How do I cancel?
If you decide my Patreon is no longer for you anymore then you can log in and stop your membership whenever you want. Patreon works month-to-month and aside from the first payment (which is taken on sign up so I can send your welcome gifts) your monthly payment is always taken on the 1st of the month, coinciding with me adding new goodies. That means you can sign up anytime and cancel anytime – you will continue to have access until the end of the last month you paid for.
© The Unicorn Factory 2021