Our October Patreon theme is Fancy a Cuppa. The design is inspired by the fabric collection of the same name I'm launching later this month (25th October) and celebrating one of my favourite things… a cup of tea!
The fabric collection includes 8 cup designs, 6 colours and I also had 6 different quotes in mind (which I think is 288 possible combinations!!!) so I polled my patrons on the options, and it was the combination of their favourites that resulted in these final designs. I usually do one design a month, but my favourite quote "I have no idea what I'm doing… …but I do have tea" came 2nd so I couldn't resist creating that alongside the main Fancy a Cuppa design. So it's double goodies this month!!!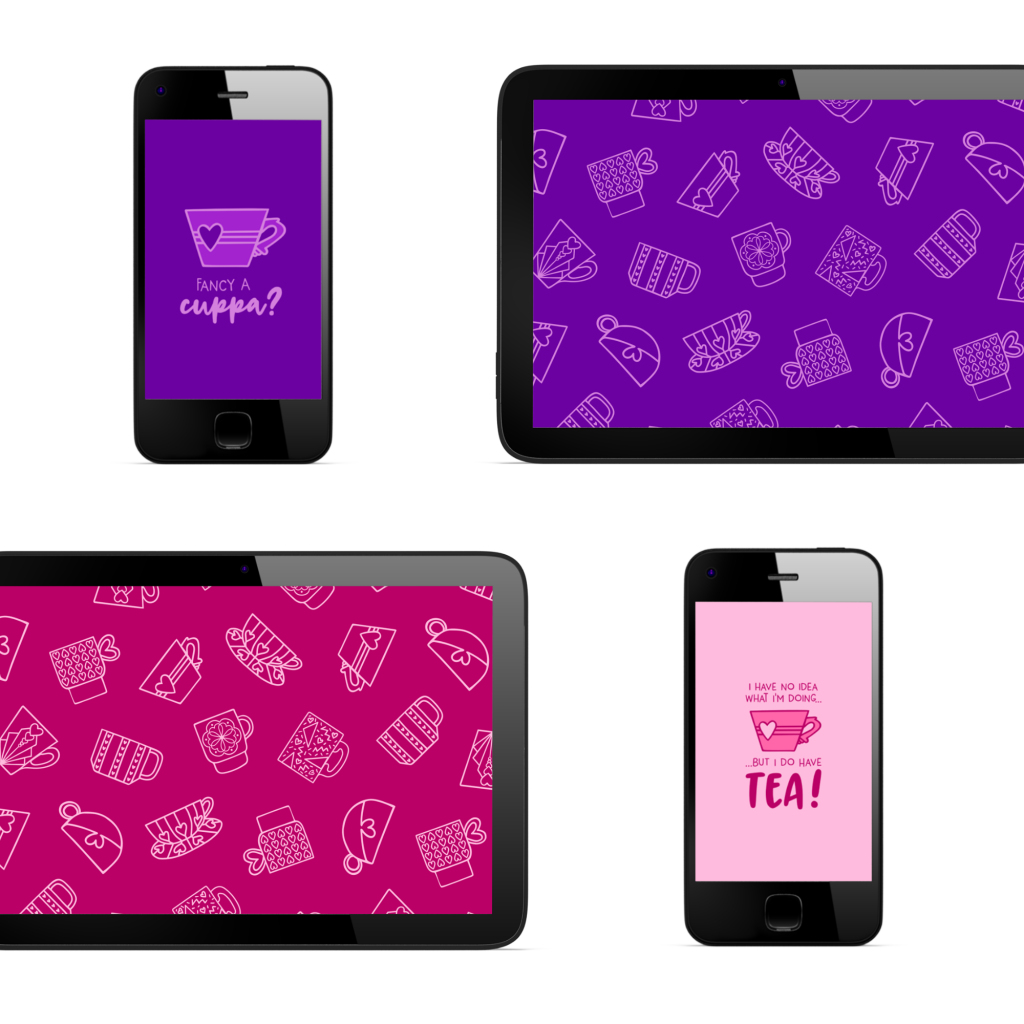 As always the digital goodies (art print, colouring pages and device backgrounds) are all available to the Creative Buddies tier on my Patreon and if you fancy joining us for an embroidery stitch-a-long (beginner friendly) then join us on Give it a Go Stitchers. This month you have the option of stitching in a hoop or onto a tea towel – both of which make lovely gifts! 
Loving the feedback from patrons so far – think this is the most popular design yet! I'm so excited for the fabric launch later this month. Over the next couple of weeks I'm sharing all the patterns in the fabric collection on the @unicornfactoryuk instagram – and I'll do a post over here too when it launches on the 25th October!!! 
If you would like to get hold of all these Fancy a Cuppa goodies then check out The Unicorn Factory Patreon page which gives more information and links to join. And if you have any questions then please do get in touch.