Hello and welcome to this new corner of my website… the blog! This blog has on the to-do list for many months, but never quite made it to the top until now… but I'm finally here! Woo!!!
For some reason I didn't feel like I could kick the blog off without an intro post. Probably because when I land upon a blog that interests me I often go searching for the first post to find out more about it and the person behind it. So this post is for anyone else like me who wants to know "why does this blog exist? And who is behind it?"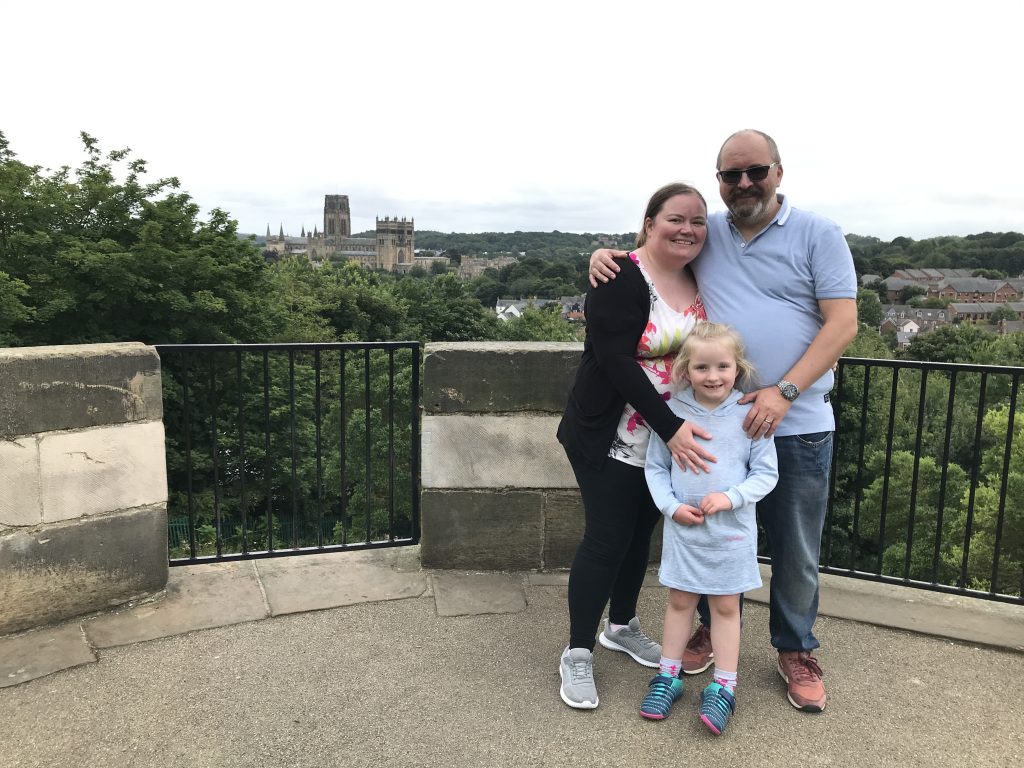 Firstly – Hi, I'm Helen. I live in Bristol (UK) with hubby & littleun. That's their tinterweb names, obviously they have proper real life names too, but hubby is anti social media (or sometimes just anti social, he's quite happy to keep interactions with most other human beings to a minimum 😂)  and littleun is five, so she doesn't understand social media, or consenting to what I share, so I try to keep what I share about her to a minimum… although whenever I sew something for her we do both enjoy showing it off, so you will spot her on here occasionally!
So what's The Unicorn Factory?
In The Unicorn Factory* you'll find me creating bright and bold digital goodies, embroidery kits and fabrics with a new original design launching every month. And it's all about inspiring joy through creativity.
(*Much as I wish The Unicorn Factory was a real place, at the moment it's a combination of a wonderful place in my head, a desk in our bedroom, the dining room table and the odd coffee shop moment. But one day I would love for it to be somewhere I can invite you in for tea, cake and a chats about the things you love to do!)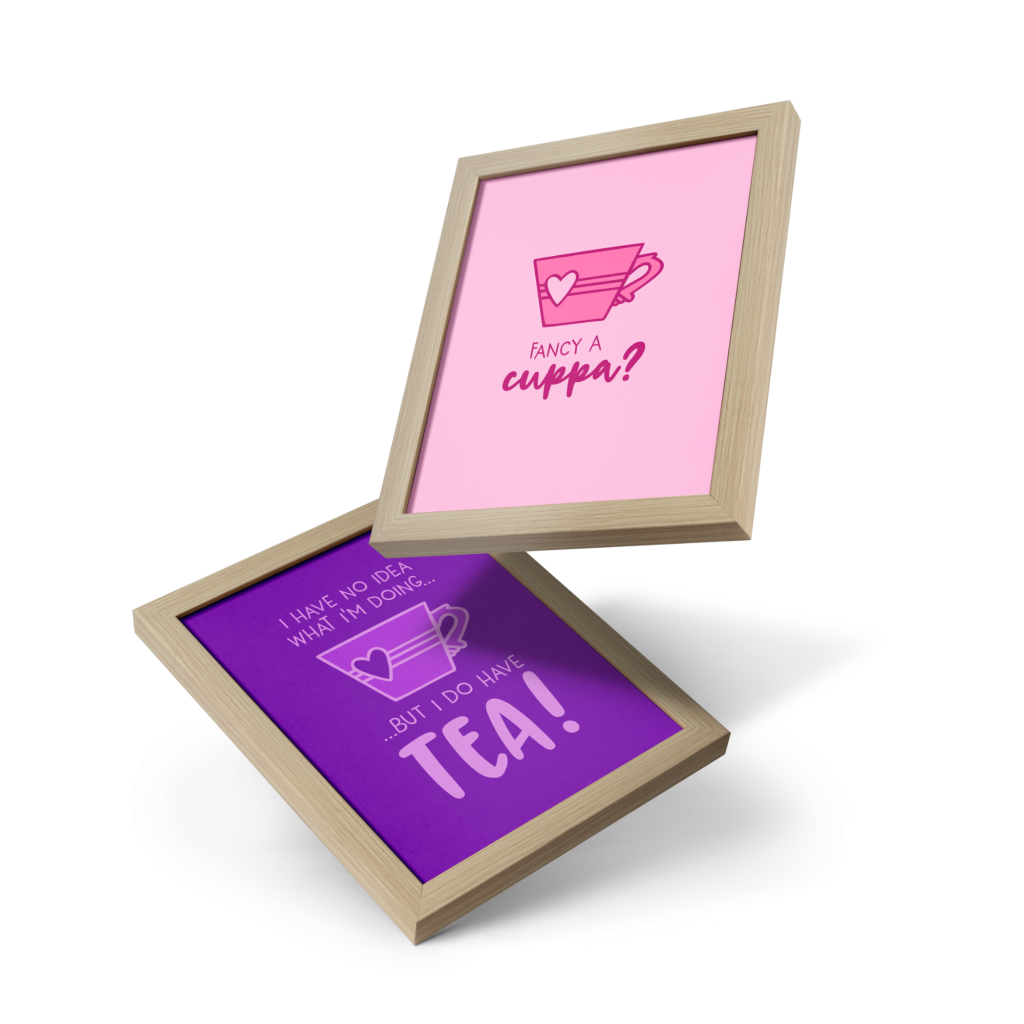 The Unicorn Factory started back in 2016 alongside my day job. At the time it had a focus on coaching with listening to yourself, trusting yourself and being unapologetically you at the heart of what I was doing. In 2018 life started to go seriously tits up and The Unicorn Factory went into hibernation. I got very sick and over the next couple of years a bunch of other really tough stuff happened in my life, and by April 2020 I was unemployed, going through an incredibly rough time with my mental health and living with chronic illness.
However in 2019 I'd started doodling and drawing again after neglecting that part of myself for far too long. It became a safe space for me. My creative time was a break from all the stuff I was trying to wade through.
And to cut a long story short (I'll probably share the longer story at some point) by June 2020 I decided that what was best for myself, my health and my family was to shift into a creative career. My educational background is creative, and I'd always brought that to my jobs – finding any way to sneak illustration and graphic design into roles that were meant to outsource that kind of thing. But until now I've never allowed myself to fully embrace it as my full time job. So since then I've been building towards this career in surface pattern design, illustration and generally craftiness!
I decided to keep using The Unicorn Factory as my biz name, as at it's heart it's still about doing things in our own way and at our own pace, and I really do believe giving ourselves time to be creative can massively support us in feeling more able to express who we are and live life on our own terms.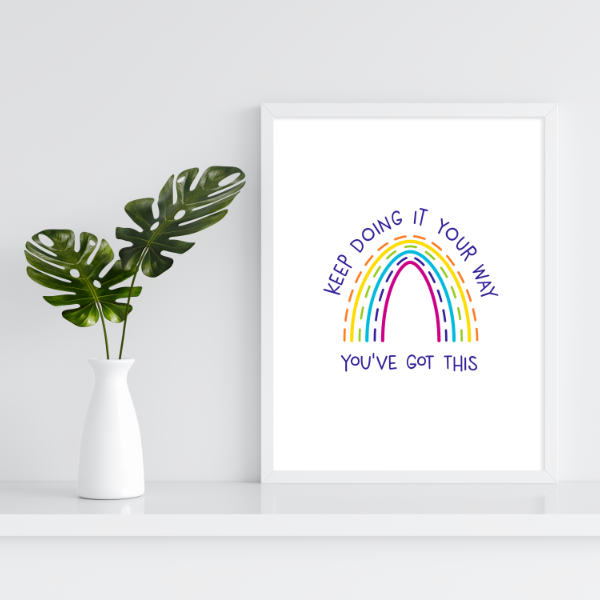 It also fits with the fact I'm actively anti-oppression, anti-exploitation and believe that our identities are not up for debate. I'm a cis queer white woman with chronic illness, and a serious bout of internalised ableism that leaves me struggling to identify as disabled. And even though I have my own struggles with identity (don't we all?!) I'm fiercely protective of everyone's rights to identify in a way that feels right to them – and even though it's something I've believed for as long as I can remember, I am still constantly learning and going through all those moments of discomfort realising that my allyship needs improvement.
Unfortunately the combo of living with cptsd (complex post-traumatic stress disorder) and chronic health had also taken away from me the capacity, and also the professional opportunities, to fight against injustice, raise awareness of inclusion & accessibility, and be an activist in the way I had in the past. I'm still learning what activism looks like in this different way of living, but part of why finding joy – plus rest and a sense of safety – through creativity is so important to me, is I hope that it will support increasing my capacity for activism in whatever shape and form that takes in the future.
So while this blog, and The Unicorn Factory as a whole, is all about the creative joy, that is deeply rooted in building our capacity to be ourselves, and support others in trying to create a world where everyone can live in a world of dignity and respect, where it's safe to openly be who you are.
What can you find in this blog?
As a start the plan is to use this blog to share with you…
Monthly Designs – every month I'll do a round up of the new designs I've created for digital goodies, the embroidery stitch-a-long and to launch as fabric.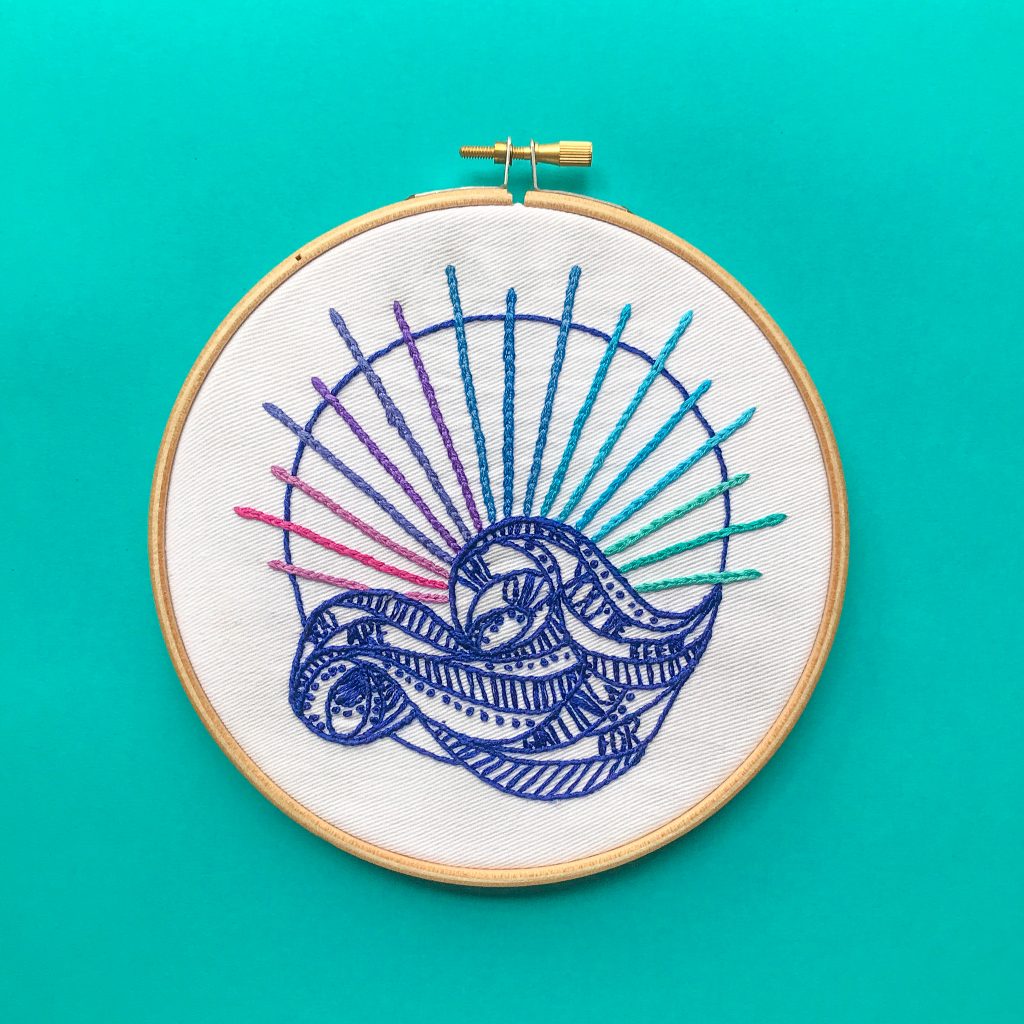 Embroidery Essentials – As well as my current embroidery project I'll be sharing embroidery essentials, the how tos and hints that I would have found so useful when I started stitching regularly. They're also on YouTube too if video is more your thing.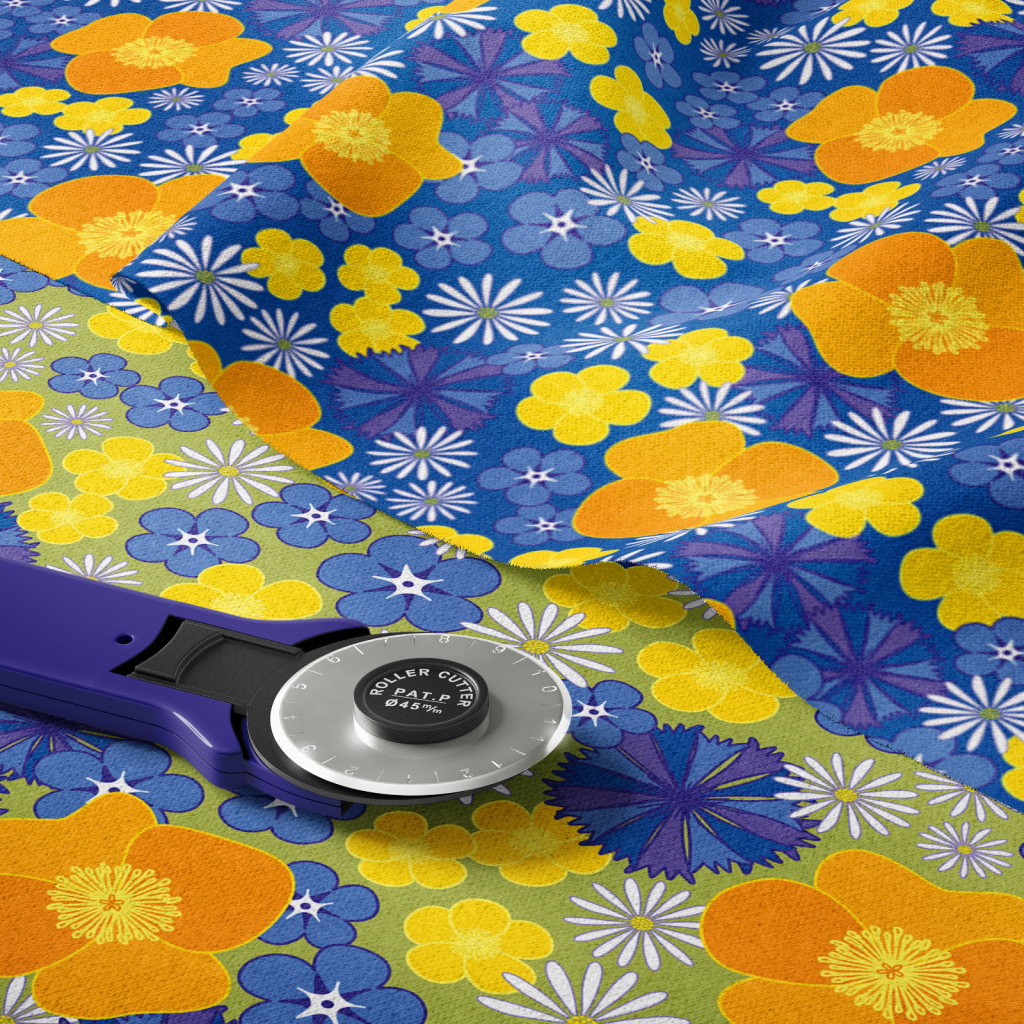 Sewing Projects – I love to sew! I'm far from a pro, and I am very slow, but I do love to make things, mostly out of my own fabric designs, recycled fabric and deadstock. So I'll share what I've been making and reviews of the patterns I've used.
I'm sure as I get going things will evolve, and it'll be interesting to look back at this post and see where I'm at in a few months!
Anyway, thank you for being here, hope you've enjoyed this intro to my little world and happy reading 🥰